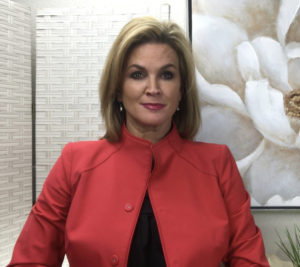 The majority of entities that engage Escalate Solutions can be characterized as either (1) seeking guidance regarding their strategic plan or growth, scaling and sustainability goals; or (2) having implemented a viable strategy, seeking operational leadership and input regarding the cross-disciplinary challenges that success inevitably brings on an internal level.
The leadership team at Escalate Solutions has been exposed to high-growth and rapidly diversifying business environments in such specialty sectors as tourism, leisure, gaming, healthcare, architecture, construction, sustainable energy, development, social media, entertainment, market research, non-profits and government. We have seen what works – and perhaps more importantly, what doesn't – when it comes to dynamic environments.  Escalate Solutions emphasizes corporate culture, mission and values in balance with deliberate growth, increased revenues and operational efficiency.
CEO Kimberly Arnold is a three time business owner and self-described "generalist" – capable of providing both strategic and tactical guidance regarding a number of critical multi-functional disciplines. We provide our services in the general categories of
Specific functions include but are not limited to:
Growth Strategy
Strategic Planning
Marketing Plans
Operations & Administration Advisory
Organic & Vertical Diversification
Corporate Culture
Business Development
Public Relations
Human Resources
Secession Planning
Personal Branding
IT, Legal & Finance Coordination
Recruiting & Training
Public Policy
Client Acquisition
RFI / RFQ / RFP Support
Media & Communications
Risk Management
P&L Review
Board of Director Composition (including External Board Structuring)
Office Relocations / Openings
Community Presence & Responsibility
Philanthropic Initiatives
And more…
Escalate Solutions offers its services under a variety of contract structures – hourly and fixed fee…short term and long-term – as well as customized engagements for those aiming to achieve more challenging, transformational outcomes.