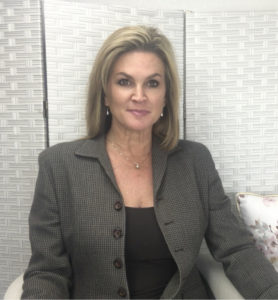 As a three-time business owner and operations specialists, Escalate Solutions CEO Kimberly Arnold offers a distinguished background and diverse, generalist skill set. The same multi-disciplined and cross-disciplinary experience that makes her a sought-after strategic advisor and board member also allows her to excel in providing supporting services to private equity firms, angel investors and financial institutions as they conduct pre-investment due diligence.
Potential investors considering an opportunity of course need to lead the process to (1) identify the target entity, (2) review the preliminary pitch deck, (3) conduct financial and legal analysis, (4) finalize the valuation, (5) negotiate deal terms and funding, and (6) identify potential exit strategies. To achieve these outcomes, however, there are countless behind-the-scenes assessments that need to occur on the front-end.
While clarifying that Kimberly is NOT an attorney or accountant, she does offer more than 20 years experience with complex growing and scaling business environments, and is capable of assessing and advising a full range of subsidiaries, departments and functions. She holds recent executive certificates from Cornell University in Data Analytics (predictive analytics, data-based decision making), Measuring & Improving Business Performance (capacity, efficiency, activity-based costing) and Financial Management (capital raising, investments, return analysis)
A sample of the various (tangible and intangible) components that Escalate Solutions can help your team conduct due diligence on include:
Organizational Structure
Management Team, Leadership, Boards of Directors
Corporate Culture
Strategic Plan, Business Model
Alignment of Stakeholders
Execution & Implementation (Approach & Effectiveness)
Refinement & Optimization Techniques
Market Size, Trends, Competition, Pricing Strategy
Customers, Clients, Conversions, Value Proposition, Customer Satisfaction
Sales & Marketing Plan, Performance
Internal Controls, Policies & Procedures
Risk Management, Insurance
Internal Communication (Approach & Effectiveness)
High-level assessments of IT, R&D, supply chain, legal and financial concerns (cash position, accounting and costing systems, etc.)
Additionally, Escalate Solutions does consider (on a case-by-case basis) opportunities that support the growth and advancement of enterprises that are emerging in the business ecosystem. This includes limited-scale accelerator investments (equity in return for services) likely related to strategy, growth, scaling, sustainability, entrepreneurship and cross-disciplinary operations. Escalate Solutions is particularly interested in high-volume assessments and due diligence for Impact Capital initiatives.