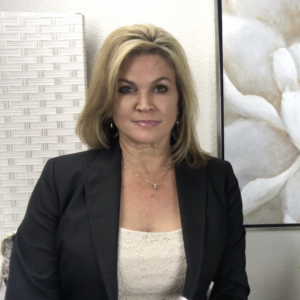 FOUNDER, CHIEF EXECUTIVE OFFICER, CHIEF STRATEGY OFFICER

Kimberly Arnold is proof that a multi-functional "generalist" can prominently emerge as both a sought-after business niche and an inimitable personal brand.  An entrepreneur with a proven aptitude for growth strategy, Kimberly founded Escalate Solutions to share the broad skill set, comprehensive managerial knowledge and authenticity of mission that she has developed as a three-time business owner and high-profile community leader.  Whether functioning as a strategic advisor, independent board member, speaker, author, facilitator, conference producer or operations consultant (including current interim c-suite engagements), Kimberly dependably offers her cross-disciplinary guidance, business acumen, pioneering approach and commitment to entrepreneurship as she helps aspiring visionaries achieve growth in competitive markets.
Throughout the past two decades, Kimberly was recruited to participate in the ownership of two successful, rapidly expanding international consulting firms focused on global entertainment, tourism, leisure, gaming and hospitality. Before the age of 40, she achieved Partner, Chief Operating Officer, VP of Operations, VP of Marketing and Client Relations and various independent Board of Director roles for a number of high-profile organizations.  Still active in gaming, entertainment and leisure, additional specialty areas of experience have included healthcare, education, architecture, construction, technology, sustainable energy, development, social media, market research, non-profits and government.  Her vision and aspiration is to make a positive impact on her community by supporting individuals and organizations that promote exceptional culture, unparalleled values, corporate philanthropy and strong business ethics as the foundation of their mission and achievements.

Kimberly is a sought-after business development specialist with a proven track record of growing, diversifying and sustaining multi-faceted organizations. While serving her first company as a partner in the role of VP of Client Relations and Business Development, Kimberly helped expand from one division to four, grow revenues from $4 million to $43 million, and achieved ranking among the prestigious Inc. 500 listing of the Fastest Growing Small Businesses in the U.S.  In her most recent position prior to founding Escalate Solutions, she was integral in expanding the company to eight divisions, and co-founded/led the organization's specialty practice dedicated to online advisory and social media consulting.  
Kimberly has contributed to ExecRank Advisory Councils for Business Development, Executive Management and Operational Excellence. Recently recognized among the region's Most Influential Women at the Denver Business Journal's 2014 Outstanding Women in Business Awards, she is a successful and well-known leader with established networks in media, economic, professional, community, philanthropic and political circles. Her competencies have proven successful for highly technical environments, non-profits and corporate structures. Kimberly's expertise has been increasingly tapped regarding local/regional business issues, including her recent role as a board member and chair of the public affairs committee for a prominent local chamber of commerce, which often featured her advocacy and testimony for pro-business efforts at the Colorado State Legislature. Kimberly recently accepted a compensated independent Board of Directors appointment for WORTHGROUP Architects & Designers and is pursuing additional corporate board opportunities.  
Kimberly is a fierce advocate when it comes to the intersection of philanthropy and entrepreneurship. In addition to her recognition as a Denver Business Journal's Outstanding Woman in Business  (2014), Kimberly was also recently celebrated as the the Colorado Women's Chamber of Commerce Ambassador of the Year (2015), the American Heart Association | American Stroke Association Volunteer of the Year (2015), and The Leukemia & Lymphoma Society's Woman of the Year (2016).  She has recently contributed as a guest lecturer for such organizations as The University of Colorado at Denver Business School (Jake Jabs Center for Entrepreneurship), The Association for Corporate Growth (Denver), Colorado Women's Alliance, Denver Gives Week, Denver Startup Week and Children's Hospital Colorado.  Kimberly has also been involved as an honorary judge for such events as the UPS X-Port Challenge (hosted by UPS and The Dallas Cowboys) and Millennial Week Denver (hosted by The Denver Post and Wells Fargo). In January, 2018, Kimberly was invited to participate as an Advisory Board Member for the Metropolitan State University (Denver) College of Business' Entrepreneurship Program.
Kimberly graduated Summa Cum Laude from Colorado State University and also attended the University of Virginia. She holds Executive Certificates in Data Analytics and Measuring & Improving Business Performance through the Cornell University SC Johnson Graduate School of Management, and is currently earning an additional Certificate through Cornell in Financial Management.
Save
Save
Save
Save
Save
Save
Save
Save
Save
Save
Save
Save
Save
Save
Save
Save
Save
Save
Save
Save
Save
Save
Save
Save
Save
Save