Escalate Solutions CEO Kimberly Arnold was asked to contribute as an honorary judge for the 2016 UPS X-Port Challenge hosted in Dallas, TX last month.  The X-PORT Challenge is an ongoing national initiative organized by global shipping leader UPS to promote organizations with international growth aspirations. Kimberly was asked to offer her strategic growth expertise as a judge for the 2016 regional awards for businesses in the Colorado, Arizona, Utah, New Mexico, Texas and Oklahoma markets.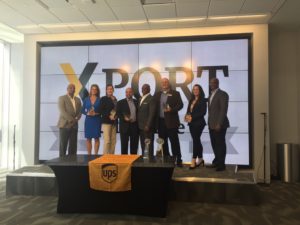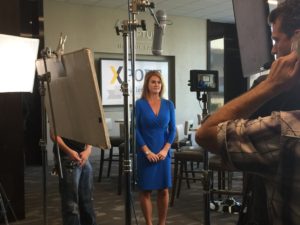 Applicants throughout the six state region – all existing businesses looking to expand their operations on an international level – submitted a strategic plan for expansion that was originally assessed by a group of senior marketing and operations executives at UPS.  That team narrowed the pool of candidates to a list of Top 10 applicants, who along with the finalist judges were invited to a one-of-a-kind "Pitch Off" event at the Dallas Cowboys World Headquarters ("The Star") in Dallas, TX October 29-31, 2016.  Kimberly was one of several individuals invited to provide feedback and rankings as each finalist presented their international growth strategy.  Three winners were selected based on their international appeal and execution strategy.
Escalate Solutions CEO Kimberly Arnold observed, "As someone who has been involved in growth strategy for rapidly expanding and diversifying organizations for more than two decades, I want to offer my thanks and accolades to everyone at UPS for ideating and executing such an innovative and forward-thinking tradition.  I am proud to support and share in the UPS vision that enterprises of any scale can offer their products and services on a global level, and appreciate the opportunity to recognize emerging organizations that are achieving international outreach as part of their own growth mission."  Arnold added, "I would like to personally congratulate all of the Top 10 finalists and winners of this year's X-Port Challenge, and to thank UPS and their partners at the Dallas Cowboys for hosting such an exceptionally well-run event.  Not only was I was incredibly impressed by the sophistication and vision shared by all of the X-Port Challenge finalists, but EVERY detail of my participation was planned and executed seamlessly by the UPS team.  I certainly have a new and proven appreciation for the UPS brand of Logistics.  UPS:  You do indeed set the bar."
Escalate would like to offer a special note of thanks to Scott Jones of UPS's Marketing Team in Denver for engaging Kimberly in this important initiative, and to extend its thanks to the Dallas Cowboys for hosting the X-Port Challenge participants and judges at their World Headquarters for the presentations and awards.  All of the candidates and judges were invited to an exclusive tour of AT&T Stadium and the Cowboys' Sunday Night Football game vs. the Philadelphia Eagles, further advancing the experience for all of the participants.
Arnold also acknowledged the uniqueness of the UPS experience being hosted with the Cowboys at The Star and AT&T Stadium.  "The interaction and tour experiences that UPS created for all of us with the Dallas Cowboys helped craft a once-in-a-lifetime event that I won't soon forget.  I could not have been more impressed by everyone I interacted with the entire weekend."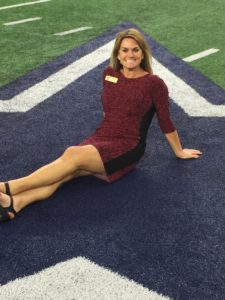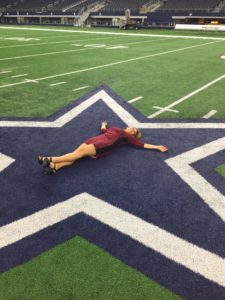 Thank you to everyone that made this incredibly successful and meaningful event come together!
Save